Reports and Testimonials
St George's has a number of powerful testimonials and case histories from satisfied users. A small selection features here. The pool has also produced a detailed report on the health and wellbeing outcomes and the benefits to wider health and care economy that its users experience.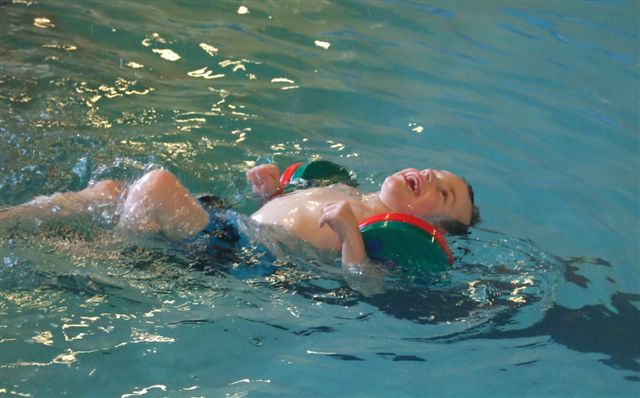 "A picture is worth a thousand words…" And we have many more just like this.
Tyler (pictured above) has cerebral palsy and loves to swim. He has been a regularly user of the hydrotherapy pool since it opened to the community in 2011.
"

"The difference in my mobility before getting into the pool and after a hydrotherapy and aqua fit session is obvious. Without the hydro pool I have no doubt my disability would be much worse."

"

Ms T [65-80 years] with severe osteoarthritis and sciatica
"

"I can speak through personal experience through my role as carer and bringing clients to hydrotherapy regularly. From talking to clients they have commented on how it helps relax, how they have a far greater range of movement, relieving stiff joints and helping strengthen muscles. They have also commented it helps them to sleep and above all it is great fun for them and those who accompany them."

"

Care home assistant
"

"Hydrotherapy provides an opportunity to exercise and improve mobility which "dry land" exercise opportunities do not offer me."

"

Ms H [40-64 years] rehabilitating from complex knee surgery
"

"Hydrotherapy allows me to manage my condition without resorting to medication, and has made the most enormous and positive difference to my quality of life. I think it is really important that this facility is available for everyone who needs it in the Peterborough area. I would definitely encourage anyone rehabilitating or suffering from a long-term condition to try it."

"

User with complex conditions