Kim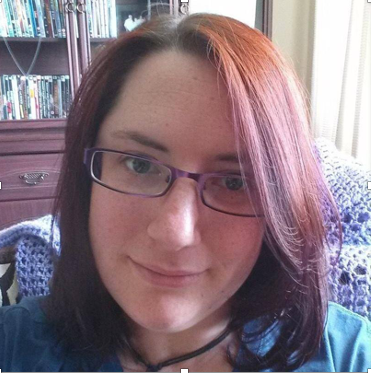 St George's has a wide spectrum of inspirational users. Each has an interesting and different story as to why they use and benefit from the hydrotherapy pool. Kim Clayden, a 29-year-old ice skating coach from Stanground, is certainly no exception
As child, Kim put her natural flexibility to good use when she began ice-skating aged nine. However, following a car accident aged nineteen she began to experience pain, firstly in her shoulders and then all over. The chronic pain and joint problems continued for ten years until February this year rheumatologists finally diagnosed Kim as having Joint Hypermobility Syndrome (JHS).
Joint hypermobility, or flexibility, is quite common in the population. In many, being hypermobile gives rise to little or no problems. However, when it causes pain or injury, such as in Kim's case, it may be an inherited connective tissue disorder. JHS is the most common of these. Kim understands that the accident may have been the trigger for her symptoms. As well as causing chronic pain, Kim's lax joints are more prone to injury and fatigue. She also has difficulty knowing where parts of her body are in space. This is known as poor proprioception.
In April Kim began to receive the help of a general physiotherapist who advised hydrotherapy. (She has recently received the support of an additional physiotherapist who specializes in her walking – feet, ankles and knees - too.) With the help of a friend, Kim found and referred herself to St George's. Since then Kim has attended the pool every week for an aquatic physiotherapy session with Pat Baker. She obviously finds these sessions to be extremely beneficial and she is full of praise. "I come every week to see Pat. She is brilliant and inspirational. I find hydrotherapy really useful, especially when I am having a bad day. The heat particularly helps and I can do so much more in the water than on land. I leave feeling revitalized. I feel tired but in a good way. It also makes me feel good knowing what I have achieved. The pool is vital to keep me going. If I hadn't have discovered this place I don't know where I would be now."
Kim is certainly managing to keep active despite her condition. She not only continues to work full-time as an ice-skating coach at Planet Ice, "It's the job of my dreams; ice-skating is my walking," but she also volunteers for The Hypermobility Syndromes Association (HMSA) where she is Peterborough Group Leader. When Kim joined the Association, she discovered there were no local branches so she trained and successfully applied to set up a branch in Peterborough herself.
The HMSA is charity run by and for people diagnosed with any of the hypermobility syndromes. The aims of the HMSA are to provide support and information to those affected and to the professionals who work with them. The website http://hypermobility.org/ has an NHS England Information Standard Certificate.
One of the HMSA's honorary medical advisors, Professor Rodney Grahame CBE MD FRCP FACP, a leading authority on hypermobility syndromes, encouraged and supported the local drive for access to hydrotherapy in Peterborough. As result, St George's opened to the community in 2011. The professor described hydrotherapy as "essential" for some hypermobile patients.
For further information on hypermobile syndromes, please contact the HMSA
Website: http://hypermobility.org/
Telephone: 0845 3454465
Email: info@hypermobility.org
The Peterborough Branch of HMSA meets on the second Thursday of every month at 6-8 p.m. Each meeting has a different theme and is in a different location. For further information, please email Kim on peterborough@hypermobility.org or telephone 07738 873410